Social Media Expert Shares His Story of Building a Community of Over 670K on Facebook, LinkedIn, and Instagram
Building a social media brand is tough for all industries.
Which platform is best for your company's digital marketing and promoting your brand? Where does your target audience hang out?
Not to mention, there seems to be a new platform or app every day. It's a constant challenge determining where to devote your time and resources.
Then you need to factor in content marketing: Which type of content is best for your audience on each platform?
Social media marketing and building a brand takes careful strategizing and research but Ken Kupchik makes it look easy.
He founded Sales Humor as a meme page on Facebook in 2014.
Now, it has over 350k likes and Ken has used it to successfully develop his social media brand.
Websauce recently interviewed Ken and he told us how he did it.
How Ken Used a Meme Page to Build His Social Media Brand
In 2014, Ken was working for a startup in the automotive industry.
He was in charge of the company's contact partnerships and reaching out to influencers. He told us that's when he discovered a Facebook page called Mechanic Memes with over 400k followers.
He thought about his background in both sales and humor writing and said to himself "Hey, I wonder if there's a sales page like this."
There wasn't.
Ken was always looking for new opportunities to expand his reach and decided he would start one. That's when Sales Humor was born.
Four years and thousands of memes later, the Sales Humor Facebook page now has over 350k likes and Ken has used it to build his digital marketing brand.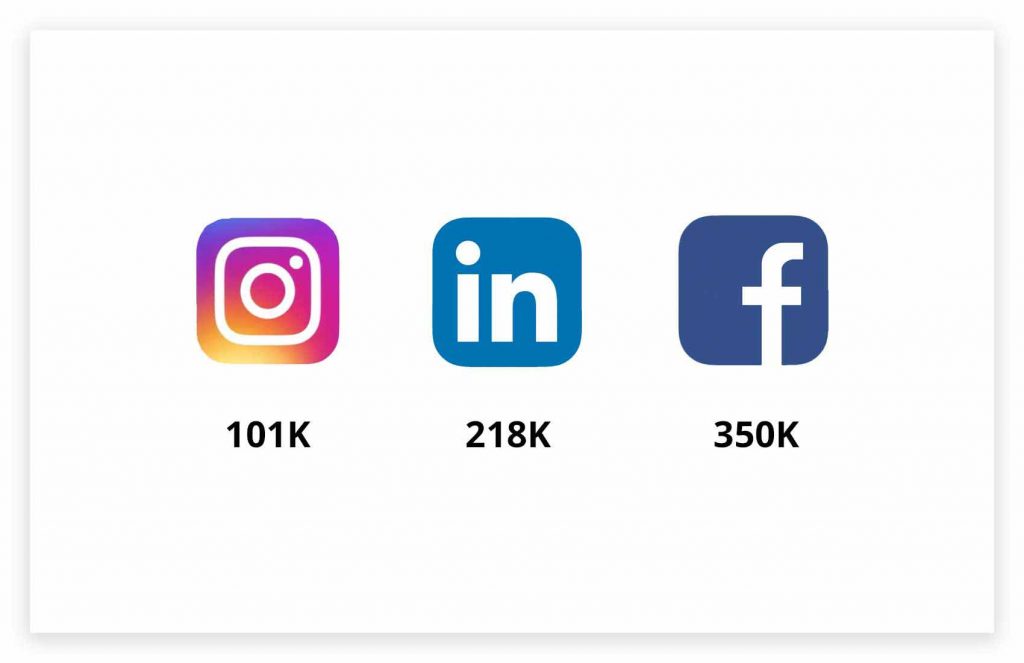 The Importance of Community in Social Media Marketing
According to Ken, community is really the bottom line when it comes to social media marketing.
Without a loyal and motivated online community, you don't have much.
He decided building his online circle should be paramount, and figuring out what to do with that audience further down the road would come second.
Ken's content marketing strategy focused on creating relevant and consistent material for his audience before anything else. In Ken's case, that material mainly consisted of memes.
That's right: Just a few words over an image. It worked.
His strategy worked because he started by creating content his audience would enjoy, could relate to, and want to share with their friends.
Digital Marketing 101: Understanding Your Community
Ken told us he creates most of the content and manages the page himself but occasionally posts user submissions as well. When he's not posting memes, Ken works as a sales and marketing consultant with multiple startups.
An important part of building a social media brand is understanding how to create interesting content for your community.
1. Utilizing Strategic Partnerships for Creating Content and Monetizing Your Audience
Ken told Websauce that Spiro Technologies has helped tremendously in this respect.
Spiro is a customer relationship management software. They help companies interact with current and potential customers by building positive relationships.
Not everyone gets sponsored by a CRM company, Ken says Spiro found him. He had about 150k followers at the time between his accounts when they reached out to him for an influencer arrangement.
This mutual partnership is what helped build his online community with quality content that he could monetize. Influencer arrangements are still somewhat of uncharted territory – lots of companies aren't sure how to utilize it properly. Luckily, Ken already had a background in social media marketing, particularly Facebook, so he was able to use his experience to work with Spiro and develop a mutually beneficial partnership where they helped him create and monetize his content while he gave them access to his community.
Having already worked with KPI's (key performance indicators) and startups, Ken had the knowledge he needed to help both himself and his sponsors reach their goals.
2. Selecting the Best Platform for Content Marketing
Ken told us he started with Facebook.
Why?
It's the platform he was most familiar with, so he knew how to leverage it in the most beneficial way. When Ken started his Instagram account, he didn't even know where to begin and had to ask a friend for help with setting up his account. Now, the Sales Humor Instagram account has over 100k followers.
(This seems like a good point to reiterate that just about anyone can do this stuff with the right tools and determination.)
He also likes Facebook's external linking potential. On Instagram, for example, you can only link to external sources in your bio. It's much easier to create shareable – and potentially viral – content on Facebook.
Ken said that in his personal experience, growth potential is much better with Facebook and LinkedIn than Instagram.
3. Harnessing Your Community to Move Forward
There isn't any one-size-fits-all strategy when it comes to content marketing and monetizing your audience.
Every community is unique.
Ken used his Sales Humor community as leverage for landing a book deal. He says that's probably his biggest success so far.
Next, Ken wants to focus on developing a software platform for his audience. He's also helping to manage a new meme page: Marketing Humor.
Ken's Top 3 Tips for Building a Social Media Brand
If you're thinking of starting a page, Ken has three tips:
Do something different. Don't copy what others are doing. That won't get you anywhere. You need to be original.
Create amazing content. You need to have good taste and a thorough understanding of what's good versus what's bad.
Be consistent. Update your page on a regular basis.
Ken's final piece of advice: Stay laser-focused on one or two platforms. You simply can't do everything or be everywhere all the time. Instead of stretching yourself too thin, put your effort into one or two channels like Facebook, Instagram, LinkedIn, or YouTube.
Once you get those built up, you can figure out how to apply other methods for expanding and building your social media brand.
You can get Ken's book, The Sales Survival Handbook on Amazon.