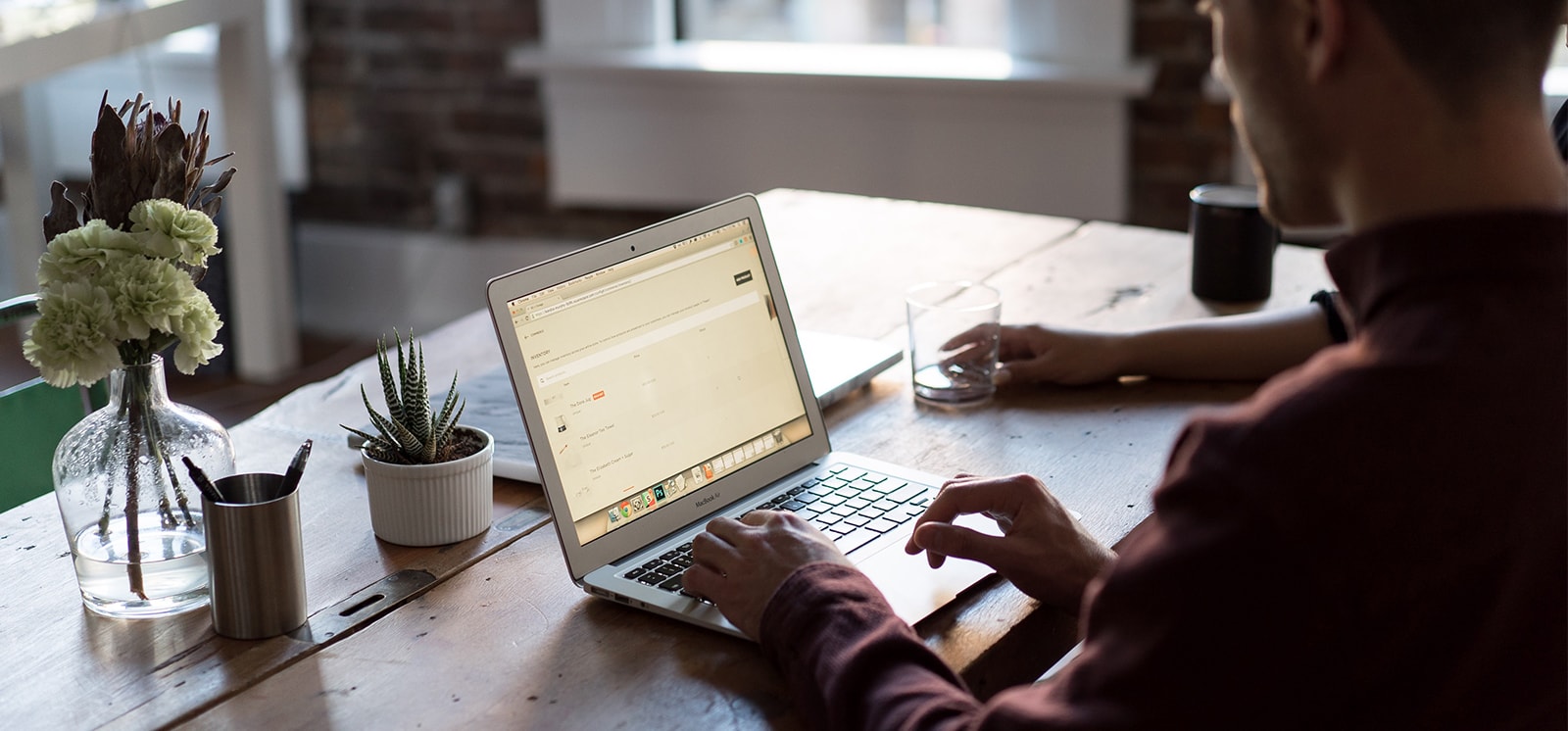 ONLINE MARKETING SERVICES WE PROVIDE
Discovery Process
SEO (Search Engine Optimization)
Content Marketing
Reputation Management
SEM (Search Engine Marketing)
Email Marketing
Social Media Marketing
DISCOVERY PROCESS
Our Discovery Process begins with a 2-3 hour meeting.
Our goal is to understand you (leadership), your organization, and your customers.
The Discovery Process is broken into two parts - brand and marketing.
First, we dive into your brand to understand your core values, your culture, and the feeling you want to give your customers when they interact with and think of your brand.
This is important to the foundation of our marketing campaigns as we look to connect with your customers and create brand loyalty.
After we've discussed your brand we dissect the more tangible aspects of marketing.
We focus much of our effort on the demographics and psychographics of your customers, the problem we're solving for them, their needs and wants, and how we can exceed those needs and wants.
The goal of marketing is not to create a transactional relationship with a customer.
It is to build and nurture an authentic relationship.
One of the biggest reasons Apple is the most profitable company in the world is because
over 80% of their customer base
continues to upgrade, purchase, and use their products year after year.
The Discovery Process helps us and you better understand how to cultivate that same kind of loyalty.
After our initial meeting, we take two weeks to research your industry, your customers and strategize short term and long term marketing strategies.
Once we complete our research and analysis we present our findings and marketing plan to all stakeholders in a final Discovery meeting.
From there you are free to implement our plan yourself, take it to another agency, or move forward with us.
SEARCH ENGINE OPTIMIZATION
Since 81% of shoppers begin their purchases with online research
SEO
is often a smart marketing investment.
We start with an assessment of your current website and search presence.
Then we perform keyword research, find your competitors' most profitable keywords, and see where the opportunities lie for you.
Then we execute based on our research and keep track of your rankings and website analytics.
Each month we provide a comprehensive and straight forward report to show our work and the progress of your website's rankings and increase in traffic.
Our SEO can be customized for local businesses and multi-location businesses seeking local SEO as well as national organizations.
CONTENT MARKETING
The goal of content marketing is to provide valuable information to a specific audience with the intent to drive business as a result of the trust built from said content.
See our
content marketing
page for a full list of services.
REPUTATION MANAGEMENT
For local or multi-location businesses looking to make drastic improvements in their online presence
reputation management
is often the first suggestion we make.
Following our process has earned our clients a conversion rate as high as 32% and three times more reviews then any competitors in his city.
The results?
Higher rankings on Google and more customers.
SEARCH ENGINE MARKETING
Studies have shown that Google AdWords is more often than not the winner when it comes to profitability and value among search engine marketing options, so this is what we specialize in.
we set up lead tracking so we can track the ROI of your AdWords dollars.
Month to month we work to lower your cost per click and increase your conversions resulting in greater ROI.
EMAIL MARKETING
Whether your goal is to nurture customer relationships or generate new business
email marketing
is a versatile strategy which can serve both purposes well.
Our service is an end to end solution.
It includes strategy, creative, automation, A/B testing, analytics, and CRM integrations.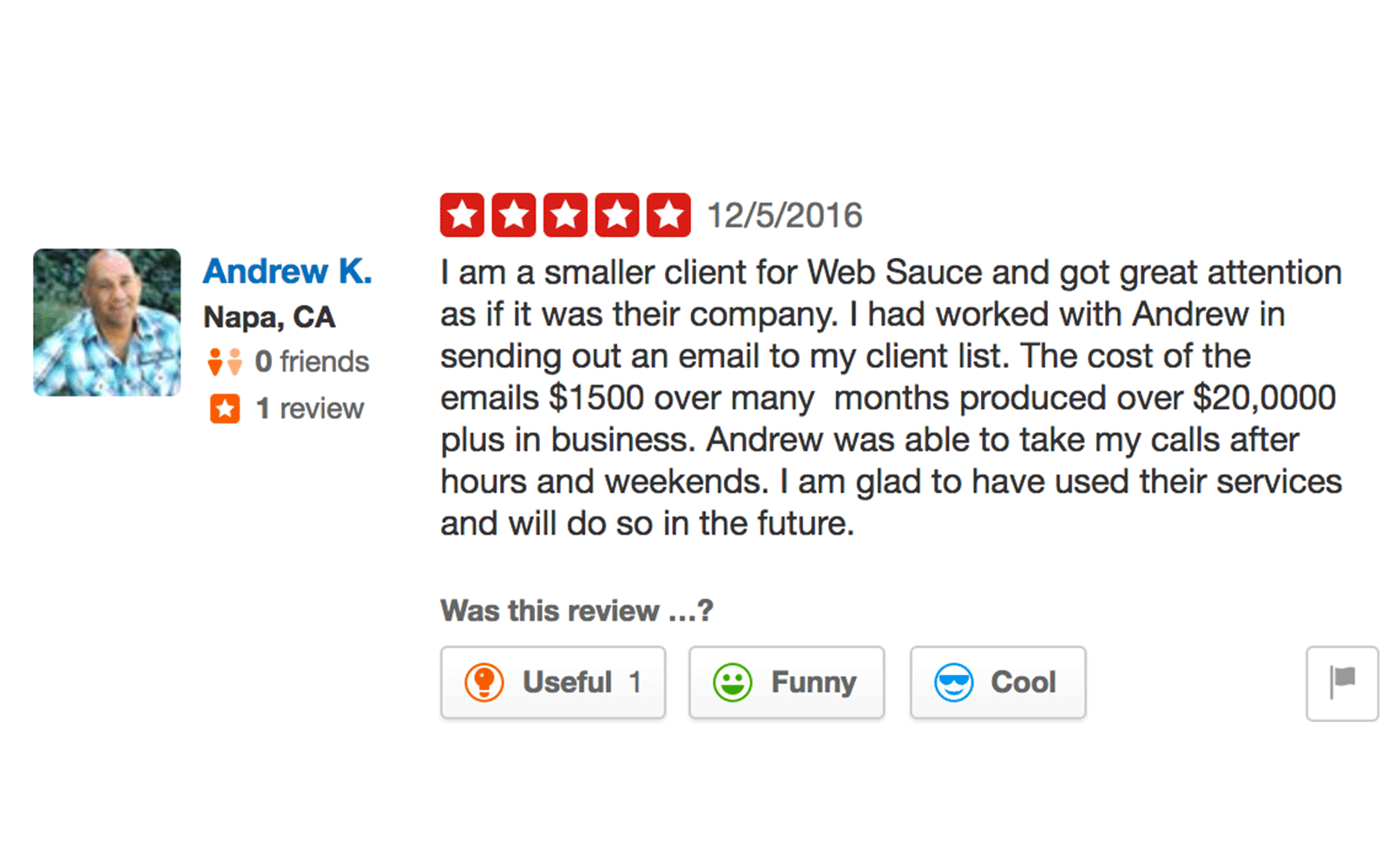 SOCIAL MEDIA MARKETING
Still in its infancy, most organizations do not know how to utilize social media and often don't know where to begin.
Two things you must know - social media is not going anywhere and it's only going to become more important.
Facebook, LinkedIn, Instagram, Twitter, and Snapchat are powerful tools and each has its strengths.
Whether you're a B2B or B2C business or a non-profit, social media is underpriced attention (for now) where you can build brand awareness and generate sales.
For our non-profit partner Campaign One At A time we created a video which reached over 23,000 people and generated almost $5,000 in donations.
They spent $20 on Facebook advertising.
That's social media ROI.